Staff & Board of Directors
PGC Staff
Angela Goldberg, Executive Director, Pittsburgh Camerata & Pittsburgh Girls Choir

Angela Goldberg is the Executive Director of the Pittsburgh Camerata and Pittsburgh Girls Choir. Ms. Goldberg is the first shared Executive Director under the administrative affiliation formed by the organizations in 2021. A native of Buffalo, NY, Ms. Goldberg began her arts management career as the first Managing Director and first ever full-time employee of the Buffalo Philharmonic Chorus (BPC). In her role with the BPC, she helped the organization grow their administrative capacity, streamline their  operations, and had the opportunity to lead the chorus through winning their first Grammy Award for  Best Choral Performance in 2020. 
Ms. Goldberg holds an MA in Arts Management, which she received from the University at Buffalo in  2017. She also holds an Executive Certificate in Nonprofit Management from the Harvard Kennedy  School. Additionally, Ms. Goldberg holds a BA in Writing from Ithaca College where she studied  everything from poetry to grant writing.  
Working as an arts administrator has given Angela the opportunity to utilize her communication,  organizational, and creative problem-solving talents within the context of the performing arts. Striving  to continually develop her skills as a leader in the field, Angela has attended Chorus America  
conferences, completed Chorus America's 2021 Chorus Management Institute, and was a member of  Chorus America's inaugural ADEI Learning Lab. In Buffalo, she was selected as a participant in the Cullen  Foundation's inaugural Cullen Fellows Program, was a member of the WNY chapter of the Association  for Fundraising Professionals, and served on the Buffalo Skating Club's board of directors.  
CONTACT INFORMATION  
agoldberg@pittsburghcamerata.org 
https://www.linkedin.com/in/angelagoldberg/
Kathryn Barnard, Artistic Director & Founder
Kathryn Barnard is a pioneering figure in children's choral music education in western Pennsylvania. She studied at Concordia College New York, where she received degrees in Church Music and Piano Performance, earned the degree of Master of Music from the University of Texas, and has studied vocal development at Westminster Choir College and the Eastman School of Music.  Prior to founding PGC, she taught at the Peabody Preparatory School, and has conducted numerous children's, youth and adult ensembles in Baltimore, Buffalo, and Pittsburgh. Ms. Barnard leads Melodia, Concentio, Chamber, and Via choirs, supervises all outreach and education classes, and has provided inspired artistic and organizational leadership to PGC (and its earlier incarnations) for sixteen years.  Apart from her work with PGC, she mentors young choral teachers.  A life time student, Kathryn studies conducting with Mark Anderson and Conversational Solfege with John Feierabend.
CONTACT INFORMATION
---
Abigail Eagleson, Harmonia and Melodia Instructor & Staff Pianist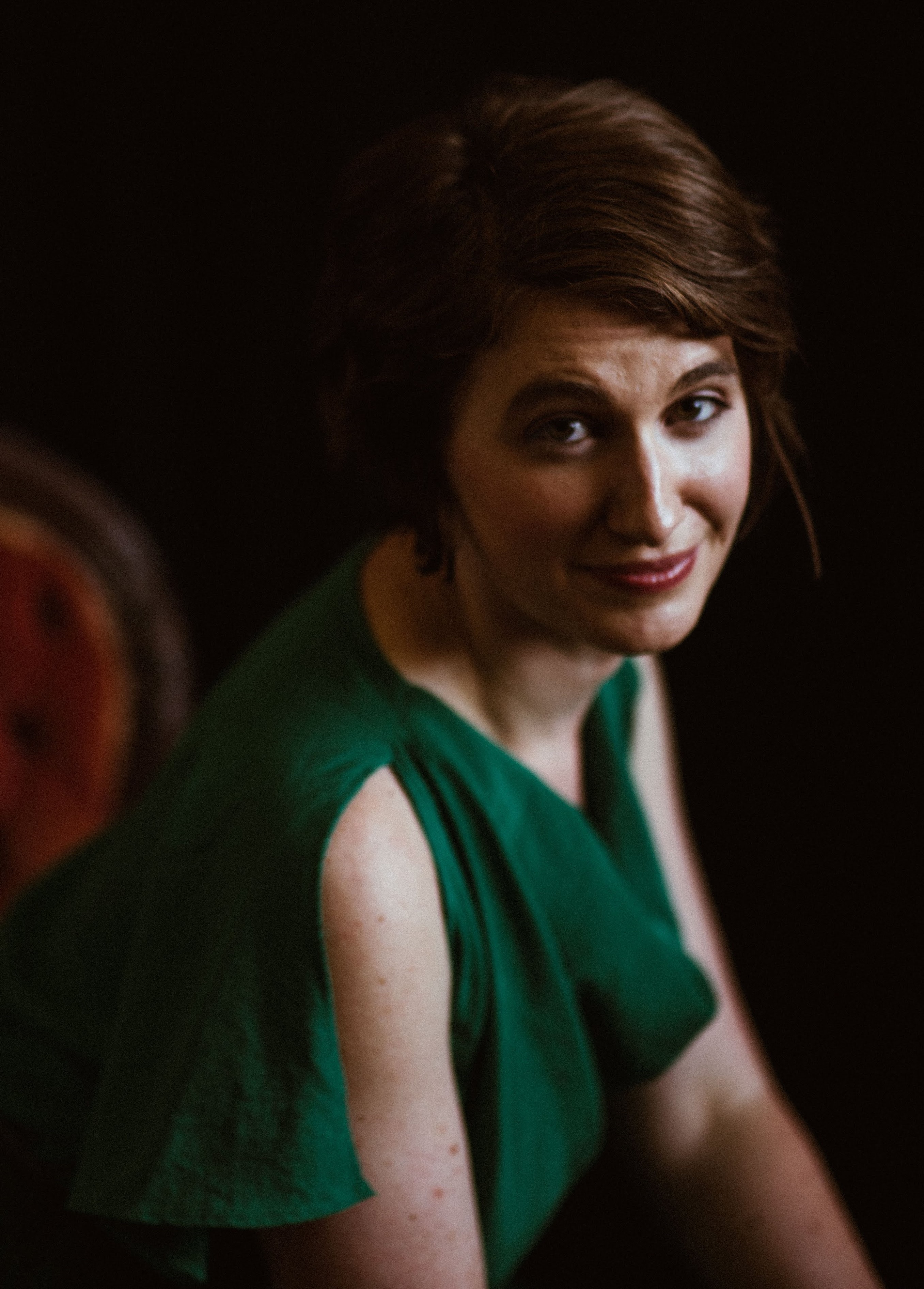 A Pennsylvania Native, Abigail Eagleson is a collaborative pianist and mezzo-soprano. Abigail holds a Masters of Music in Collaborative Piano degree from Carnegie Mellon University, as well as a B.A. in Music (Voice and Piano) from Elizabethtown College. During her various studies she has performed frequently in recitals, both as a soloist and as a collaborator. At Elizabethtown College she was a featured choral soloist, the winner of the Elizabethtown College Concerto Contest, and studied piano pedagogy with a recipient of PMTA's Teacher of the Year Award. Abigail is a member of the National Music Honor Society Pi Kappa Lambda.
Ms. Eagleson is active in Pittsburgh as a vocalist, collaborative pianist, and teacher. She teaches piano and is a pianist and assistant with the Pittsburgh Girls Choir, a staff pianist at Duquesne University, and a member of the Shadyside Presbyterian Chancel Choir. She has also served at Franciscan University of Steubenville and West Virginia University as a staff pianist. As a collaborator, she has enjoyed performing with various Pittsburgh based musicians and ensembles, such as sopranos Meghan DeWald and Anastasia Robinson, students from Carnegie Mellon University, and the Pittsburgh Camerata. Abigail has appeared at Music at Rodef Shalom, the Music in a Great Space series, and the Music for Midsummer Nights series at Shadyside Presbyterian Church; performing with her trio, Mezzo-Soprano Kara Cornell, and the Pittsburgh Camerata. During the summer months Abigail enjoys traveling, performing, and serving on the piano faculty at Elizabethtown College's summer music camp.
CONTACT INFORMATION
---
Julianna Grabowski, Managing Director & Women of Song Director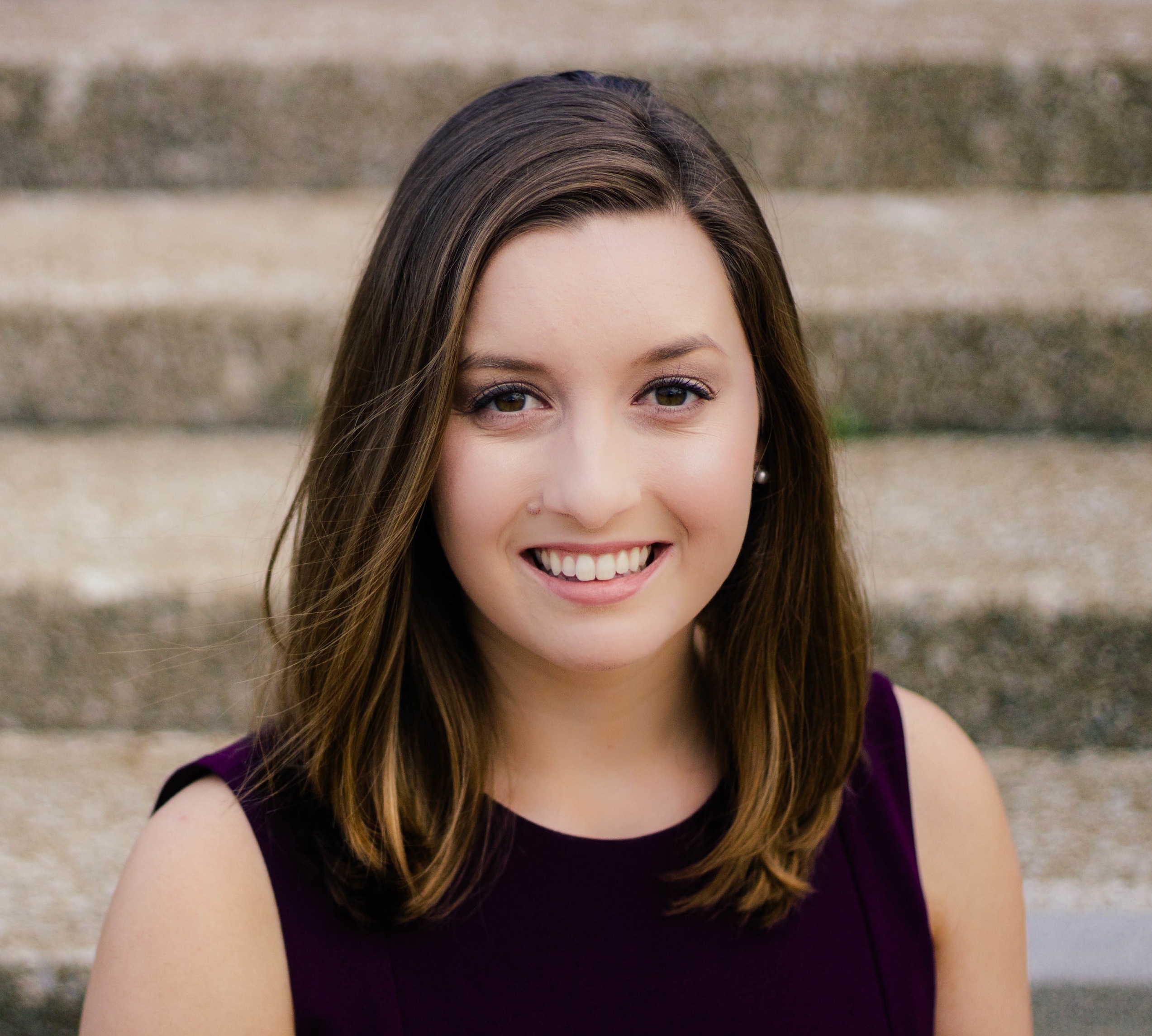 Julianna Grabowski is a conductor, music educator, soprano and pianist from Syracuse, New York. Her passion for teaching and performing has led her to obtain dual Bachelor's degrees from the State University of New York at Fredonia in Music Education and Vocal Performance, studying both voice and piano, as well as an M.M. in Vocal Performance from Duquesne University, where she also served as a Graduate Assistant in Duquesne's Choral Department. As a professional soprano, Julianna was a Young Artist with Finger Lakes Opera, and has performed with professional groups including the Western New York Chamber Orchestra, Lake Junaluska Singers in North Carolina, and The Dukes Music in Pittsburgh. She has also worked as a collaborative pianist at public schools and universities across the states of New York and Pennsylvania. Julianna is a Teaching Artist with New Groove Music Studio in Pittsburgh where she provides lessons in both voice and piano, and the Assistant Conductor and Soprano Section Leader in the Junior Mendelssohn Choir of Pittsburgh. She currently serves as Conductor of Pittsburgh Girls Choir's adult ensemble, Women of Song.
CONTACT INFORMATION
---
Melissa Tickner, Via Assistant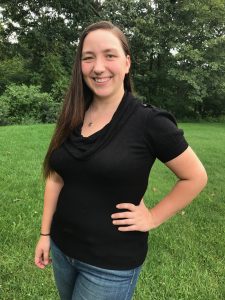 Melissa Tickner is a Pittsburgh native and avid choral music enthusiast. She studied music at Community College of Allegheny County. Melissa, being a charter member of the Pittsburgh Girls Choir (formerly Oakland Girls Choir), has worked with Kathryn Barnard for 15 years and very passionately believes in Kathryn's mission for education and community for young girls. Melissa directs the Children's Choir at Church of the Ascension, assists Kathryn in teaching the Pittsburgh Girls Choir, sings in a local a Capella group, and enjoys making music all the time and everywhere.
---
PGC Board of Directors
Karen Crenshaw, Board Chair
Mark Anderson, Vice Chair
John Barnard, Secretary
Kathryn Barnard
Dr. Paula Clemens
Thomas May
Timothy Nye
Mariana Whitmer