PGC Staff & History
PGC Staff
Kathryn Barnard, General & Artistic Director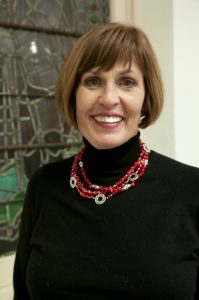 Kathryn Barnard graduated from Concordia New York with degrees in Church Music and Piano Performance and received her Master's of Music from the University of Texas. She then taught at the Peabody Preparatory School in Baltimore while studying vocal development at Westminster Choir College and the Eastman School of Music. Mrs. Barnard has conducted numerous children's, youth and adult ensembles in Baltimore, Buffalo, and Pittsburgh. She makes her home in Forest Hills, Pennsylvania where she lives with her family.
Mrs. Barnard leads Concentio, Chamber and Via choirs and supervises all outreach and education classes.
---
Samantha Smith, Assistant Director
Samantha Smith earned her B.A. in music with an emphasis on voice from the University of Pittsburgh and a Master of Music Teaching degree from the Oberlin College Conservatory of Music. She began her career teaching K-8 general music to students at The Intergenerational School and K-5 general music and chorus in the Westlake City School District, both in the Greater Cleveland Area. Recently, Samantha and her husband relocated to Pittsburgh, and she now teaches music for the Pittsburgh Public Schools at Arsenal PreK-5 and Linden.
Samantha is active in the music education community and has presented at the Ohio Music Education Association's conferences and at the SongWorks conferences. She is also a former president of the SongWorks Educator's Association. Samantha remains active as a performer, and spent the past five years singing as a soprano with the Cleveland Orchestra Chorus. She is thrilled to be co-directing Melodia and directing Harmonia.
---
Erin Schmura, General Manager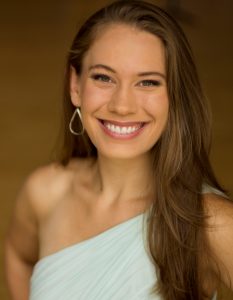 American soprano Erin Schmura, has been hailed for her "enormous voice, comedic timing," and "magnetic stage presence" (Democrat & Chronicle). An avid proponent of twenty-first century and contemporary music, Erin premiered three new roles with CO-OPERA in collaboration with Pittsburgh Opera: Sien from Last Night in the Hague, Amara II from For the Time of Being, and The Woman from The Elephants. This past summer, Erin was an Apprentice Artist at the Miami Music Festival where she sang the role of The Rooster in Janáček's The Cunning Little Vixen. This spring, Schmura will join Resonance Works in their main stage production of Dvořák's Rusalka as the role of the Second Wood Nymph.
Erin is both a teaching artist and private voice instructor based in Pittsburgh, PA. As a member of Pittsburgh Opera's Opera Trunk Team, Erin performs at numerous outreach venues including schools, community centers, and educator workshops. Additionally, she has designed outreach lectures for the Pittsburgh Symphony's "Meet the Maestro" and the Edgewood Symphony Orchestra.
Schmura earned her Bachelor of Music from the Eastman School of Music, under the tutelage of renowned pedagogue, Kathryn Cowdrick. Schmura holds her Master of Music and Advanced Musical Studies Certificate in Vocal Performance from the Carnegie Mellon School of Music, studying with soprano, Jennifer Aylmer. Erin's passion for language has enabled her to connect closely to her Czech heritage and to the music of the Czech people through language and cultural studies from Univerzita Karlova in Prague, Czech Republic.
---
Deadra Keener, Choir Coordinator
Deadra Keener, Choir Coordinator, grew up singing in various church and school choirs. She currently sings with Renaissance City Choir and is a member of PGC's women's choir, Women of Song. Music brings her joy, and she is happy to be working with PGC and its families to help bring beautiful music to the community.
---
Monte Bohna, Development and Marketing Coordinator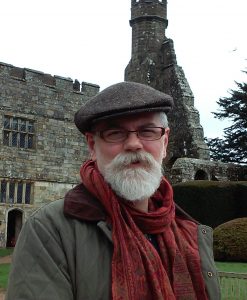 Monte Bohna is a firm believer in the importance of community cultural and performing-arts organizations. He has worked with several non-profit organizations in the Pittsburgh region as a program developer, grant-writer, fundraiser, and advocate. He holds degrees from the Universities of Oregon, Rochester, and Pittsburgh, and has taught at the University of Pittsburgh, Indiana University of Pennsylvania, and Chatham University.
Abigail Eagelson, Staff Pianist & Rehearsal Assistant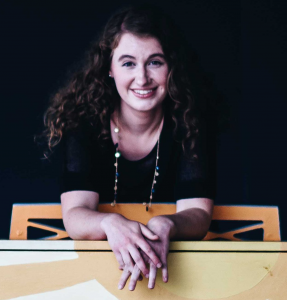 A Pennsylvania native, Abigail Eagleson is a collaborative pianist and mezzo-soprano. Abigail holds a Masters of Music in Collaborative Piano degree from Carnegie Mellon University, as well as a B.A. in Music (Voice and Piano) from Elizabethtown College.
During her various studies she has performed frequently in recitals, both as a soloist and as a collaborator. At Elizabethtown College she was frequently a featured choral soloist, was the winner of the Elizabethtown College Concerto Contest, and studied piano pedagogy with a recipient of PMTA's Teacher of the Year Award. Abigail is also a member of the National Music Honor Society Pi Kappa Lambda.
Ms. Eagleson is active in Pittsburgh as a vocalist, collaborative pianist, and teacher. She is currently a pianist and assistant conductor with the Pittsburgh Girl's Choir and is a member of the Shadyside Presbyterian Chancel Choir. She enjoys performing with various Pittsburgh based musicians and ensembles, and has appeared in the Music for Midsummer Nights series at Shadyside Presbyterian Church with Mezzo-Soprano Kara Cornell. Abigail can also be found collaborating with vocalists and instrumentalists from Carnegie Mellon University in a variety of settings. Ms. Eagleson teaches piano at Kathy's Music, and is a member of the staff at Franciscan University of Steubenville where she acts as the collaborative pianist for the voice department.
Abigail also enjoys working as a pianist and music director with various musical theatre productions, performing new works by young composers, and serving on the piano faculty at Elizabethtown College's summer music camp.
---
Melissa Tickner, Via Assistant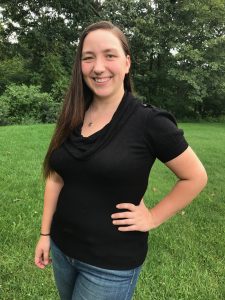 Melissa Tickner is a Pittsburgh native and avid choral music enthusiast. She studied music at Community College of Allegheny County. Melissa, being a charter member of the Pittsburgh Girls Choir (formerly Oakland Girls Choir), has worked with Kathryn Barnard for 15 years and very passionately believes in Kathryn's mission for education and community for young girls. Melissa directs the Children's Choir at Church of the Ascension, assists Kathryn in teaching the Pittsburgh Girls Choir, sings in a local a Capella group, and enjoys making music all the time and everywhere.
---
Our History
In 2005, Kathryn Barnard established the Oakland Girls Choir to provide an opportunity for girls of all ethnic and socioeconomic backgrounds to experience the joy of singing in community.
In 2009, with funding from The Buhl Foundation and The Heinz Endowments, Barnard started an outreach program in Wilkinsburg for Hosanna House in preschool students.   Barnard saw a need in the Pittsburgh community for more choral music education, particularly for young people. Because of these outreach programs, and the accompanying vision, Oakland Girls Choir incorporated as Pittsburgh School for the Choral Arts (PSCA) in September of 2011.
Since its inception, PSCA has developed a comprehensive, 3 tiered, Kodaly based training choir program (Melodia, Harmonia and Via). A Women's Choir (Women of Song) and highly selective, chamber choir.
In fall 2015, we expanded our outreach to include Music Discovery and Choral Prep classes at Hope Academy in East Liberty.
Beginning August 31, PSCA will officially be known as the Pittsburgh Girls Choir (PGC). Those three words better reflect our mission and who we are. Our primary focus has always been and will continue to be serving a wide range of girls in Pittsburgh and "PGC" makes that clear to the choristers, their families, our funders and the communities we serve. As always, we believe in the power of every girl's voice and the importance of our choirs to help girls' express themselves powerfully and profoundly, as well as to become strong members of the community and to make a difference in the world.