Women of Song (Fall 2022)

Who is Women of Song?
Women of Song is an inter-generational choir for women.  Started in 2014, it seeks to be a safe, supportive environment for women to achieve a high level of choral singing.  Women of Song is a place to get into or back into singing, learning high-quality repertoire and healthy vocal production.  While it is a place to which choristers can return year after year, Women of Song is also a great place to (re)start your musical education.   It is not just a community choir or a church choir, nor is it exclusively for people who are already skilled at choral singing.  It offers learning opportunities for those who want to get into choral singing, and leadership opportunities to women with advanced skills.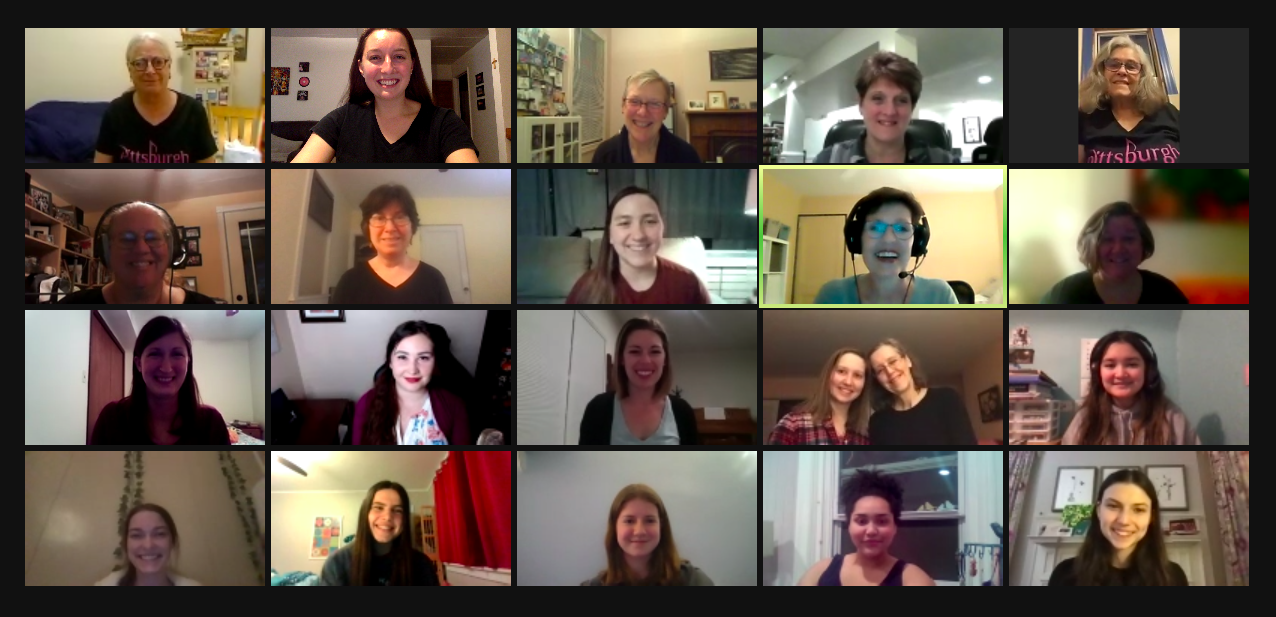 Fall 2021 Season
UPDATE: August 10th, 2021 — To address the challenges of the Delta Variant (Covid), PGC will be observing the following guidelines:
Women of Song will rehearse in-person

Full vaccination is required of Women of Song singers and PGC staff

Social distancing will be observed

Mask-wearing protocols will be considered on a week-by-week basis based on CDC guidelines and any implemented requirements at St. Andrew's church. Currently, all singers are expected to wear a mask while indoors.
Women of Song meets Wednesdays from 7 – 9pm at St. Andrew's Episcopal Church in Highland Park.
Tuition:   Tuition is per semester.* The program is run by the Pittsburgh Girls Choir and the costs associated with the choir are directed towards space rental, director fee, purchasing and licensing of music, materials and instrumentalists.  Please do not let cost hinder your participation — use your household income to find your tuition level on the sliding scale.  If more scholarship is needed, please contact admin@pghchoralarts.org .
*Following your registration, you will receive an emailed invoice in August regarding tuition payment.
| | |
| --- | --- |
| Under $40,000 | $75 |
| $40,000 – $69,999 | $125 |
| $70,000 – $99,999 | $175 |
| Over $100,000 | $250 |